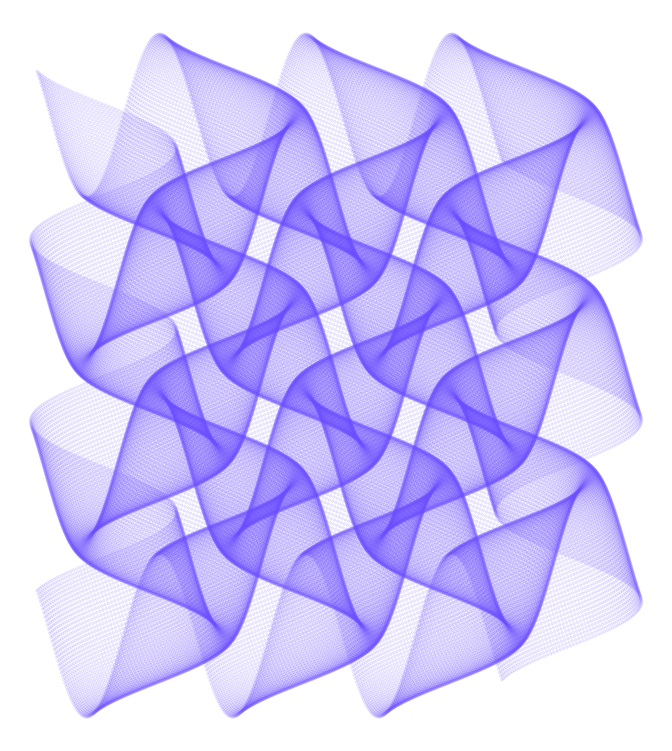 Instructor: Tim Chumley
Office: Clapp 423
Phone: 413-538-2525
e-mail: tchumley
Office Hours: Mondays & Wednesdays 3:15-4:15; Tuesdays & Thursdays 4:15-5:15; by appointment
Textbook: Calculus: Single Variable, 7th Edition by Deborah Hughes-Hallett et al, ISBN: 9781119139317;
on library reserve under QA303.2.H845 2017 and as an e-text;
a free pdf of the 6th edition is available (any edition is fine)
---
Announcements
Announcements will be posted on the Course Announcements Moodle forum throughout the semester, but essentially all other materials will be posted on this page.
Syllabus
Check the syllabus for all the important class policies (grades, attendance, etc.).
Homework
There will be weekly homework assignments throughout the semester to be turned in. Please read these guidelines for writing in our class.
Webwork. Some of your homework will be done in an online system called Webwork.

These problems will be due on Wednesdays.
You'll have unlimited attempts at each problem.

Written work. A selection of problems will be assigned to be written up individually and turned in each week.

These problems will also be due Wednesdays.
You may work with others but the writing should be done on your own.

Gradescope. Homework will be turned in through Gradescope.

Please add yourself to the Gradescope course using Entry Code KYX8XR.
Gradescope has made a short tutorial on submitting homework.

Collaboration. I want you to work together on the homework! The process of explaining your ideas to one another really helps in learning math. However, you must write up the assignments on your own and avoid copying others' work directly. Also, please only write what you understand so that I know where to help, and please avoid using online forums like Math StackExchange, solutions manuals, or similar resources. A huge part of learning in this class comes from figuring out how to get unstuck by spending time thinking on your own or talking to me and classmates; these other resources can end up being counter-productive in the long term.
Rewrites. Homework is for practice, and you are not expected to write perfect answers from the start!

Your revisions will be due on Fridays.
Please resubmit (only the problems you're revising) on Gradescope.
Quizzes
There will be (mostly) weekly quizzes that will be given on Mondays. The purpose of these is to check in to see that you're comfortable with fundamental material and homework problems. Problems will always be related to the previous homework and class topics.
| | | |
| --- | --- | --- |
| Quiz 1 | Sep 13 | Limits |
| Quiz 2 | Sep 20 | Geometric series |
| Quiz 3 | Sep 27 | p-series, nth term test, comparison test |
| Quiz 4 | Oct 4 | Limit comparison test, ratio test, alternating series test |
| Quiz 5 | Oct 18 | Power series |
| Quiz 6 | Oct 25 | Basic integration, areas |
| Quiz 7 | Nov 3 | Substitution, integration by parts |
| Quiz 8 | Nov 10 | Partial fractions |
| Quiz 9 | Dec 1 | Volumes |
Exams
There will be two midterms and a final. The dates for the mid-terms are subject to change slightly.
| | | | |
| --- | --- | --- | --- |
| Exam 1 | Oct 8 | in-class | Sections 9.1 to 9.4 |
| Exam 2 | Nov 19 | in-class | Sections 9.5, basics of integration, 7.1, 7.2, 7.4, 7.6 |
| Exam 3 | Dec 9 - 13 | self-scheduled | cumulative with a focus on 8.1, 8.2, 10.1, 10.3 |
Course plan
Our plan is to cover most of chapters 7, 8, 9, and 10 in the textbook, and maybe parts of chapter 11 if we have time. Below is a rough outline of what is to be covered week by week through the semester. Please check back regularly for precise details on what is covered, as well as postings of class materials like lecture notes.
Getting help
Here are a few ways to get help:
Office Hours: Mondays & Wednesdays 3:15-4:15; Tuesdays & Thursdays 4:15-5:15; by appointment

TA help. Our class will have some teaching assistants (TAs) who are upper level students that are excited to help. The details of their availability will be posted here as soon as possible.

Hannah M. will hold evening help Mondays, 7 to 9 pm, in Clapp 402.
Hannah O. will hold evening help Tuesdays, 7 to 9 pm, in Clapp 407.

Individual tutoring: There will be opportunities to meet individually with our TAs too. They are available by appointment, which can be set up by email. Please feel free to send them a message (middl22h and ograd22h) and let them know your availability.
Study groups: Other students in the class are a wonderful resource. I want our class to feel like a community of people working together. Please get in touch if you'd like me to help you find study partners, and please reach out if you'd like others to join your group. You may work together on homework, explain and check answers, but make sure you write what you know on homework in order to get good feedback.
Resources
Wolfram Alpha: a useful way to check your answers on computations. It can do algebra and calculus, among other things, and it understands a mix of English and symbols.
Desmos: a nice website for graphing functions.